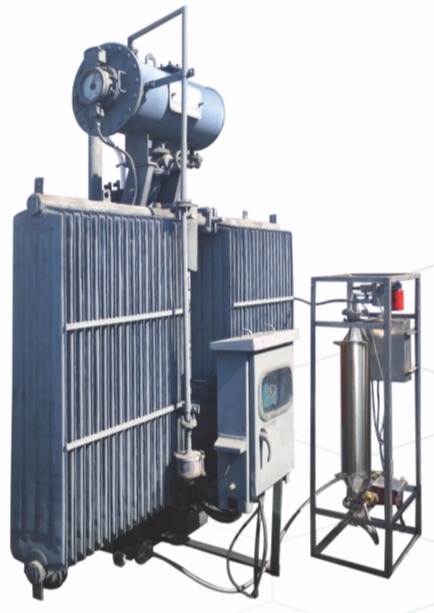 Multidry Systems has set an objective to provide good quality Indigenous products and services to its customers. Multidry Systems is backed by team of engineers having experience of many years and core competence in the field of power transformers and related equipments.
Transformers play very critical role in electricity supply and distribution system. And there is always an emphasis to keep them reliable and dry, in that same condition as they were supplied new. But during the service conditions oil-paper insulation in transformer absorbs moisture for various reasons. Once moisture ingress occurs in transformer insulation it quickly migrates into paper insulation. Persistent ingress of moisture will result into wet windings in transformer. Once windings become wet they cannot be treated by conventional oil filtration technique and hence transformer's life is compromised. In order to dry-out the wet windings a focused and patient approach is required. With availability of newer technology and materials online drying of windings can be carried out without great deal of efforts and a downtime.
MULTIDRY SYSTEMS offers such solution. It uses Molecular Sponge Device materials and works in accordance to IEEE C57-140 guideline. MULTIDRY SYSTEMS ensures effective drying of windings and remove water from transformer that too without any downtime.